Pay it up with your Android Pay
Google has launched its new payment service the Android Pay, though it would be hard to label it as a new service because Google actually had a similar payment service, the Google Wallet. Just like Android Pay, you can use your smartphone to pay for purchases online and in stores.
Though the name may sound new vis-a-vis Google Wallet, but certainly not when compared to Apple Pay, the payment service used on iPhone which was launched with pomp last fall.  In many ways, Android Pat will simplify the Google Wallet, so it can be used without hassle regardless if you are using it to tap your phone to an NFC reader at a fast food store or ordering food online.  Google will surely present tools to allow online banking apps endorsed into its payment service.
See also Banks That Support Google Pay and Samsung Pay for Android in Australia?
Where does the difference lie?
The huge difference lies in that Verizon, AT & T and T-Mobile will pre-install the Android Pay on the phones as soon as it become ready on the latter part of this year. This was the thing that was missing in the Google Wallet and with this initiative, the Android-based service payment and in general, mobile payments could really succeed.
Osama Bedier, the ex-PayPal executive who supervised the creation of Google Wallet and now manages the payments startup Poynt, agrees that having the wallet installed on the phone is the big differentiator so that people will not have to download the app which for some is too much of a hassle.
In Stores
Google assures users that Android Pay can be used in over 700,000 physical retail establishments and more than 1,000 mobile apps. The numbers are really encouraging. Digital wallets' success largely depend on the merchants allowing its use on their stores. A lot of these merchants which are currently using terminals using NFC or near-field communication technology supported Google Wallet but the carriers did not.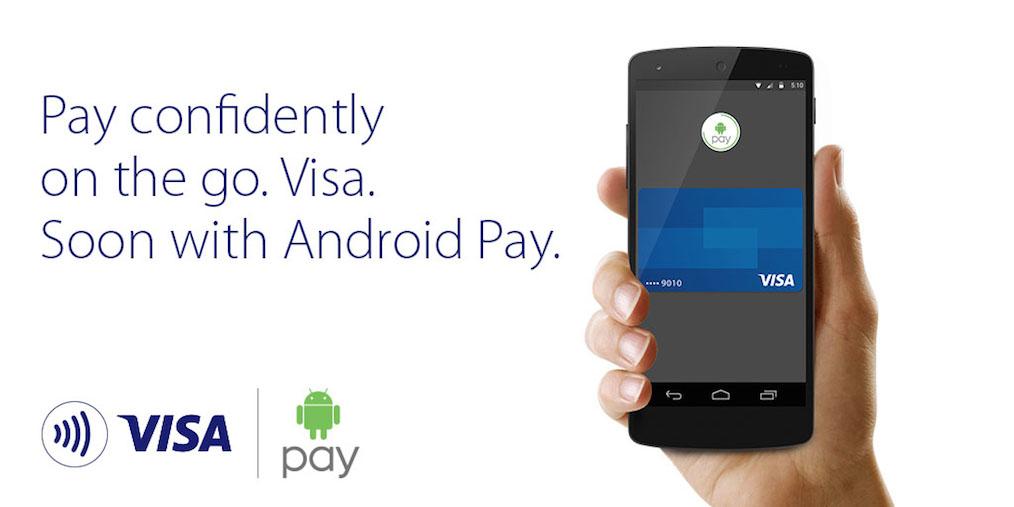 Digital wallets are not entirely very new. They have around for quite some time as Google wallet was introduced in 2011 but barely made an impact on the potential users. If usage will be based on figures, total credit card payments came to about $2.7 trillion while mobile payments got much, much less at $50 billion in sales. The moment Apple Pay came into play, the idea got a big boost.
Conclusion
Arguably, Apple did not took the same path that Google did.  What Apple did in addition was to work with Visa, MasterCard, and American Express so that its system can be merged seamlessly with these credit card facilities.  It also partnered with Stripe who work with merchants catering to online services and allow digital wallets as payment methods.  Then Apple Pay, of course, was set up on the iPhone, the most popular mobile devise in the planet today.
See also The Seven Best Android Apps to Customize your Device for a Distinctive Look